Our Equipment
Stadium Medical is always upgrading our equipment to meet the needs of our customers, provide the safest and stuff for employees and provide the best medical care for our patients.
LIFEPAK Defibrillator/Monitors for defibrillation and cardiac monitoring. Capable of importing vitals, EKGs, and events into ESO software on Toughbooks via Bluetooth.
Easy to use laptops for reliable and thorough documentation.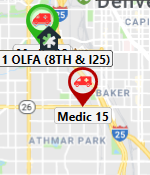 GPS monitoring and tracking for accurate ambulance location, ETAs and dispatch coordination.
ROSCO DUAL-VISION Cameras
Cameras for transport and event monitoring.
ZOLL EMV+ 731 Ventilators
Ventilators meeting civilian and military specifications for patients requiring ventilation throughout transport.
Stryker Power-PRO XT Cots
Cots for safe patient movement, loading, and unloading, as well as employee safety.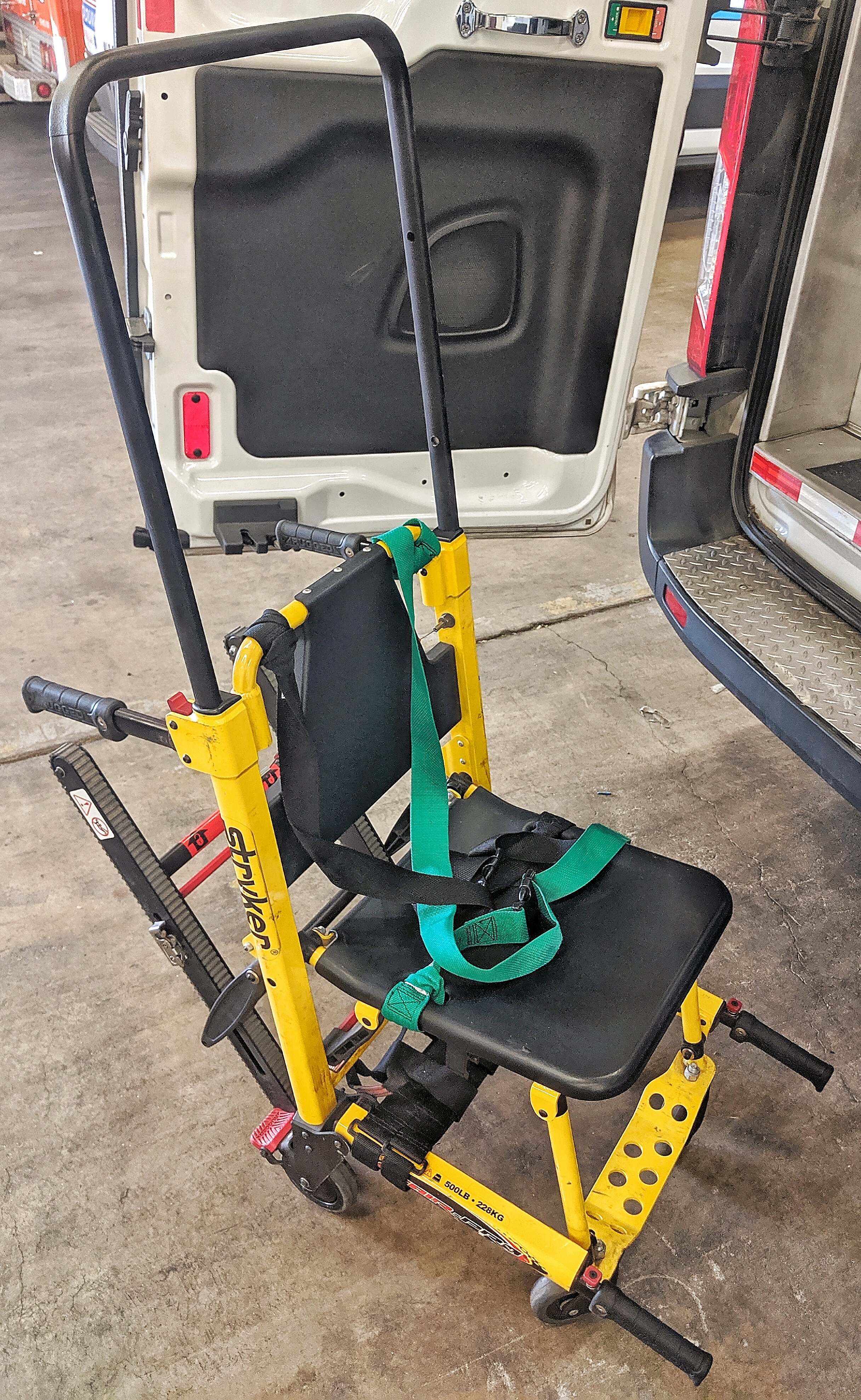 Transport your patients up or down stairs with the easiest stair chair to operate.
Software for patient information, health records, Health Data Exchange information and dispatch coordination.
Pumps for continuous medication administration and monitoring.
Ambulance outfitted with ramps, winch, cables, and stretcher capable of holding 700 lbs.
Packs with AED, oxygen and other materials.
Pick-up truck for events and response calls.
For quick responses on alternative terrain.
For our pediatric patients.